They say that nothing worth doing is easy. Like every non-profit, we have our bumps in the road. But we wouldn't change a thing. Why? Because throughout our journey we've honed our skills and put our abilities to the test, so doulas everywhere can benefit from each other's experiences:

Who is the EDN?
"WE ARE THE EDN!"

Connecting • Supporting • Informing
Content from Vimeo can't be displayed due to your current cookie settings. To show this content, please click "Consent & Show" to confirm that necessary data will be transferred to Vimeo to enable this service. Further information can be found in our Privacy Policy. Changed your mind? You can revoke your consent at any time via your cookie settings.
Consent & Show
EDN Presentation to DONA (Doulas of North America) International, 30th April 2022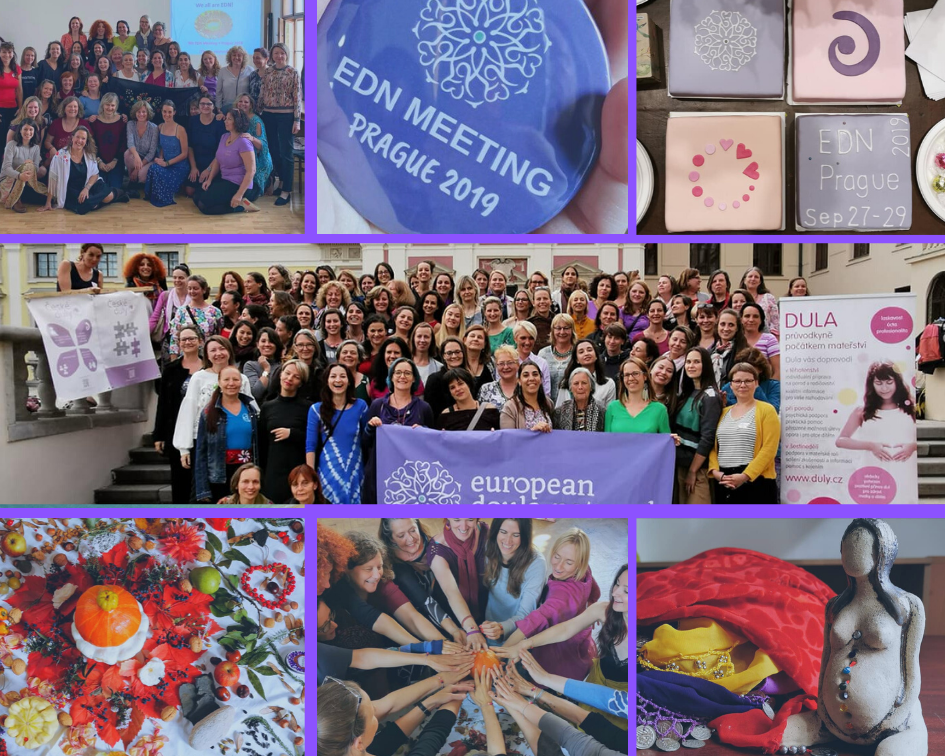 EDN Annual Conferences
We're a family of diverse, yet like-minded women, using our passion skills and knowledge to make a difference. We share many stories and experiences, attend workshops and talk about our challenges, dreams, projects and ideas.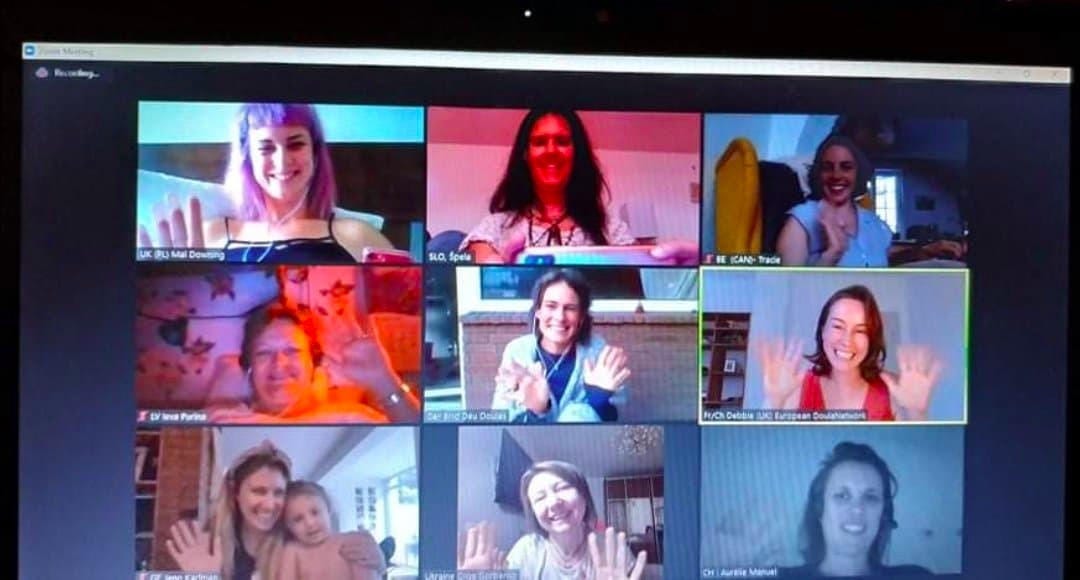 "Virtual" Cuddles
Doula Hearts and Souls Online
The distances between us are immense, stretching to the edges of our continent and beyond. Funnily enough, we still find the magic spring of oxytocin even bubbles up in little squares on screens.
"A cuddle of doulas"
There is often a very special magic which happens when doulas get together! Somebody has even suggested that the collective name for a group of doulas should be 'a cuddle of doulas', just as you would say 'a flock of doves', 'a pride of lions' or 'a pod of dolphins'. The nature of being a doula is to become a harmonious part of the intimate world of other people, emotionally supporting them during periods of existential transition and life changes: most commonly at the beginning of life, but also during other key moments, including the end of life. The qualities of open-heartedness, empathy, warmth and sincerity are perhaps the most elemental that draw doulas together, along with a healthy curiosity to help understand more deeply what we have in common as well as how our situations are different.
Every autumn, doulas from one of the member countries organise and invite doulas from everywhere to join together (in person, when possible!) at our annual conference, featuring festivities, meetings, workshops and seminars. This is always an inspiring opportunity to celebrate our rich diversity, while forging deep and lasting connections between doulas and doula organisations both within and between countries.

When we meet in person, the desire to share our knowledge is complemented by being drawn into often profound shared moments of expression and creativity, through music, singing, dancing and collaborative art. Celebrating, sharing food and drink, sharing moments of laughter and tears, as well as the privilege of glimpsing insights into local cultural traditions and customs, all help create unforgettable bonds and friendships.
As we are scattered across a whole continent, and recently faced by the requirements of physical distancing, we have improvised and invented ways to keep these remote connections alive. In our online events, doulas have brought candles and colourful textiles, shawls and blankets, 'the wiggling fingers' gesture to show appreciation and interludes with music, singing, dancing and even eating cake! As ever with doulas, the challenges we face are met with resourcefulness, resilience and creativity.
At the very heart of the EDN is a smaller 'cuddle' of volunteers who believe so passionately in the the EDN that they contribute many hours throughout the year with the aim of building a warm fire around which doulas from all across the network are drawn to connect with each other, share their wisdom and support each other through the challenges they face.
Doula member representatives and friends also actively contribute and participate online via the forum and circle and are the point of flow between the network and their local members in each organisation and country. Active engagement brings the fruit of greater connectedness to all, bringing vitality and energy into the heart of the network and keeping the flame burning bright.

In Winter, Spring, Summer and Autumn we invite contributions from our members (including in their own language) for our Newsletter and this is a wonderful place to start looking if you wish to know more about us, the doulas of the European Doula Network.

At times we connect with other doula or birth community organisaitons, for example DONA International and ENCA (see useful links).
EDN Newsletters
Following the cycles of nature, our newsletter comes out each season, sharing inspirational doula stories, latest developments and ongoing projects. English is the EDN linguafranca, but we also share original version articles with translations into English.
EDN Office Core
This is the beating heart of the EDN, warmly supported by our member representatives. Our roles are doubled, or trippled up to make sure everyone has the support they need and to help make distance working more fun and companionable. We use MeWe for secure communication and have created a number of 'walk through' videos to help new volunteers easily learn how we organise ourselves. We meet monthly online and look forward to meeting again in person... it's been too long!

Clicking on a role title will take you to our Newsletters where you can often find out a little more about each of us. We like to introduce one of our doula-duos in each Newsletter.

If you are interested in helping us with some of your time, we also have the 'doula pool' of volunteers who maybe available when we need an extra hand or for a specific project.

The roles are renewed every year at the EDN General Meeting in September, when team members confirm their ongoing participation or request the participation of new volunteers. We all have busy lives beyond volunteering and the key is open and caring communication between us throughout the year.

Beyond these core roles, there are also other mini-projects which EDN doula members are welcome to initiate or join. If you're interested in volunteering in any way, please don't hesitate to contact us, we welcome and support your ideas and energy whenever possible!
We are a warm collective of doulas looking for new volunteer recruits!
If you enjoy collaborative work, like taking the initiative and have good communication and organisational skills, we would love to hear from you!
EDN Focus Group Volunteers
Since our Annual Member's Meeting in 2021, we have created a number of focus groups to deal with special projects:
Public Relations
Silvia and Insa
EDN Survey 2022
Research
Špela
EDN Documentary:
Despina, Eirini, Mary, Anita, Maria, Anna-Maria, Dora
Doula Solidarity and Support Initiative
Debbie